826michigan is a nonprofit that offers free writing workshops for local kids. The students' work is then published in small in-house chapbooks and a yearly anthology called the
OMNIBUS
. Volunteering with the design cohort there has been a major highlight of the past year. Coming up in 2021 I'll be designing the
OMINBUS 13
, and the 2020-21 school year Wee-Bots chapbook
Farm of Laughs
. You can learn more about 826
HERE
 and support their mission and students with a purchase of the delightful offerings of the 
Robot Supply Co.
HERE
.
Black Men Read & 826michigan
Read & Write Now Kit
The Black Men Read & 826michigan Read and Write Now Activity Kit is a collaborative project between these two amazing organizations and I was delighted to design and illustrate the booklet as well as design the mash-up logo for the sticker to label the kit.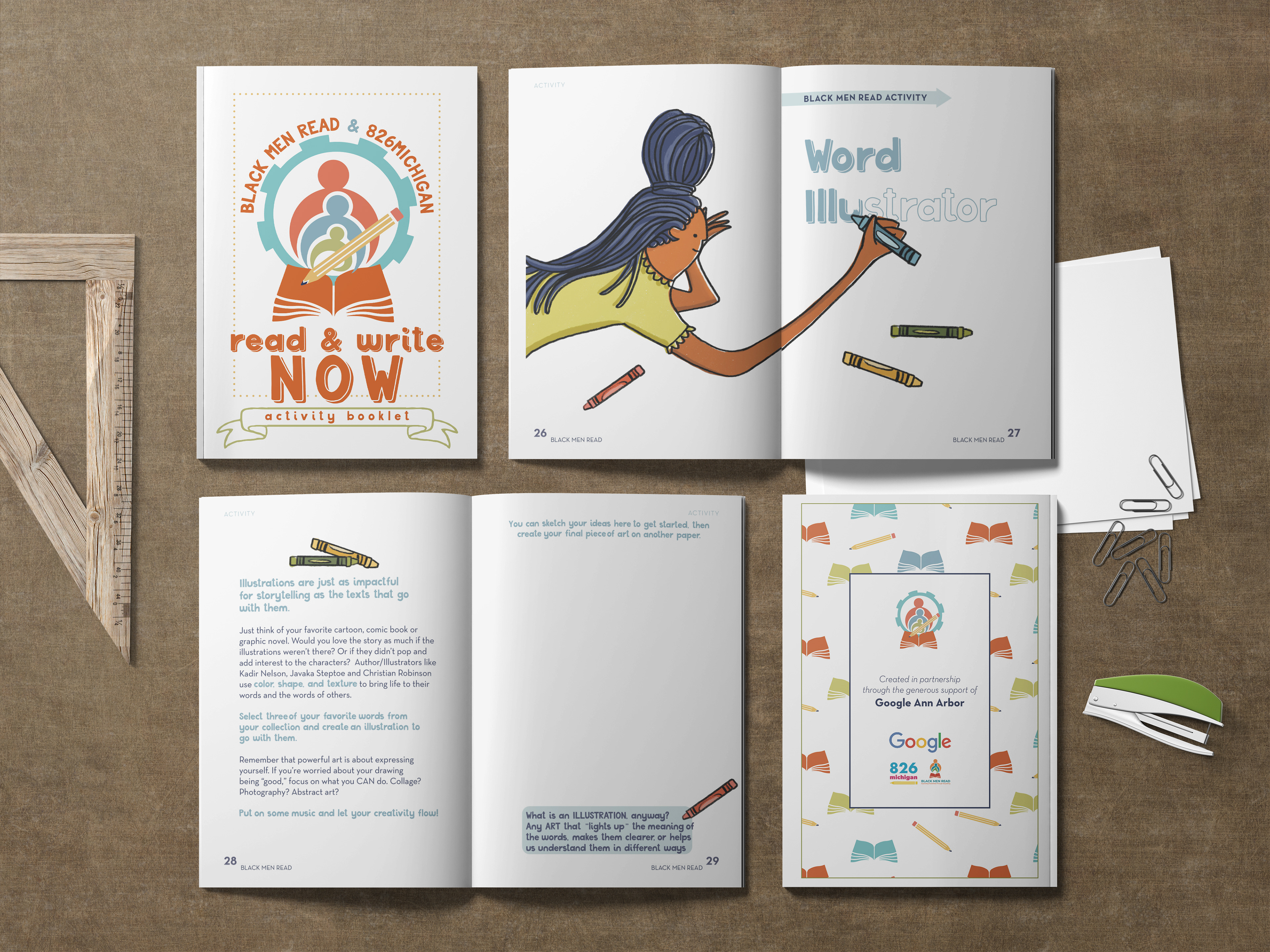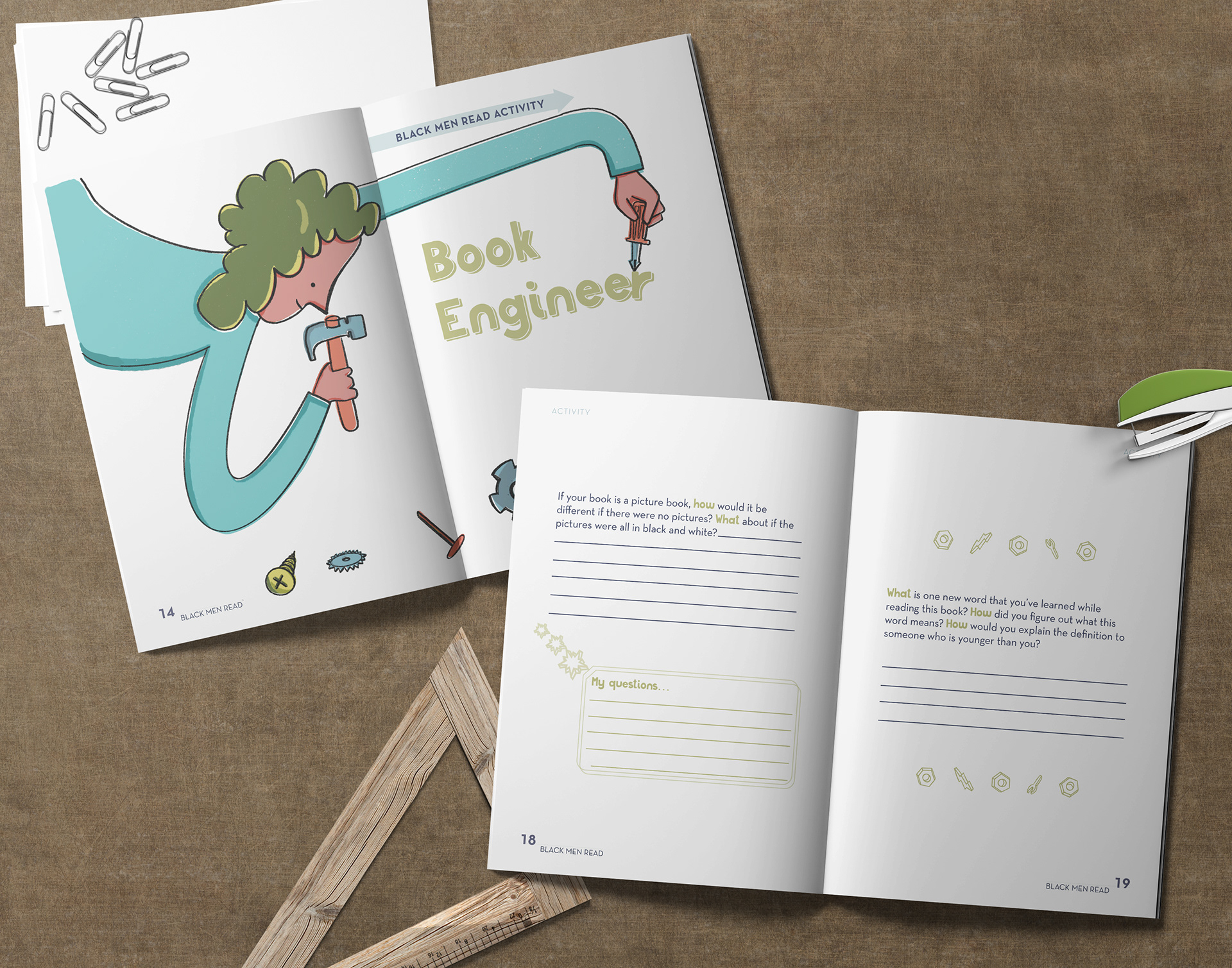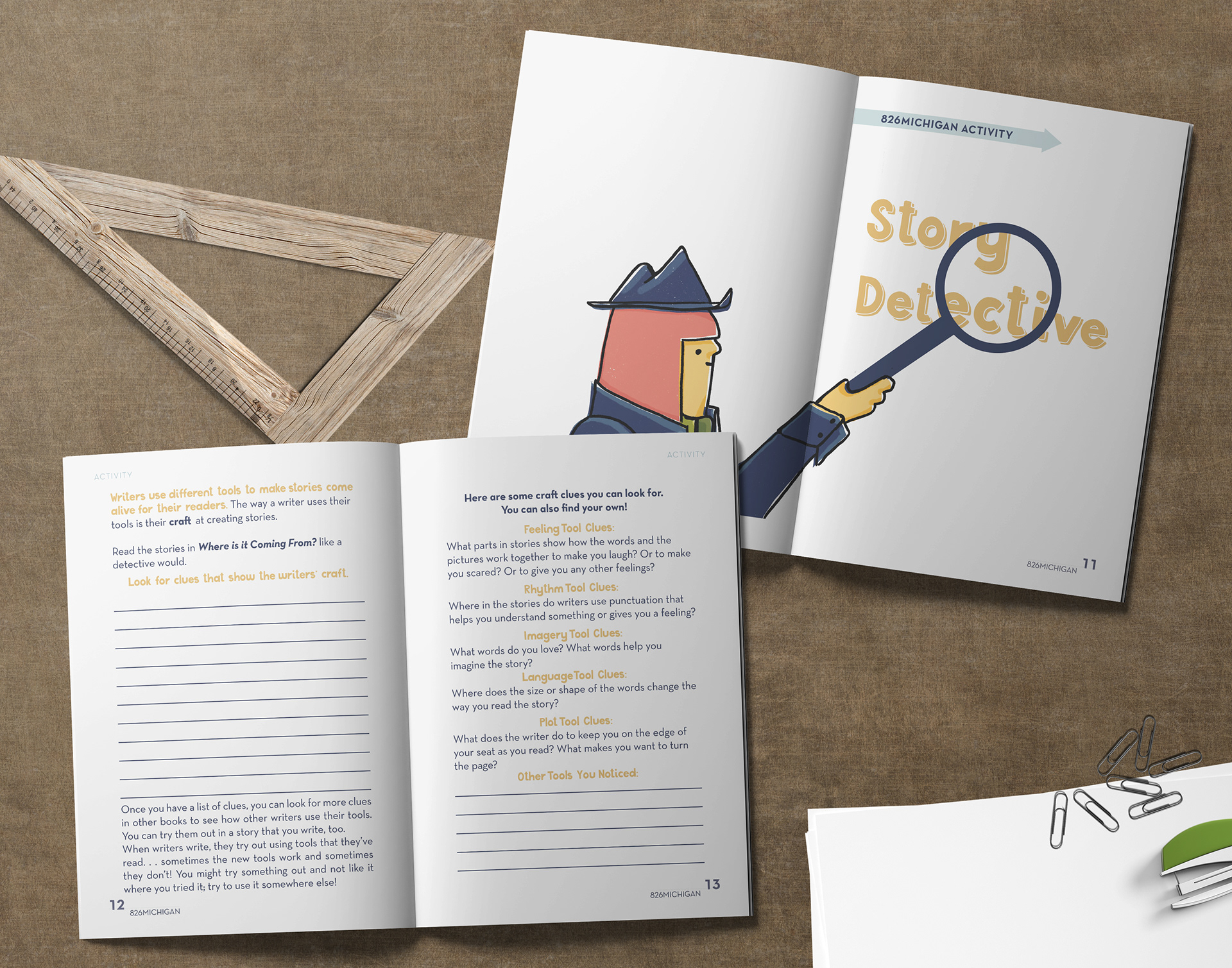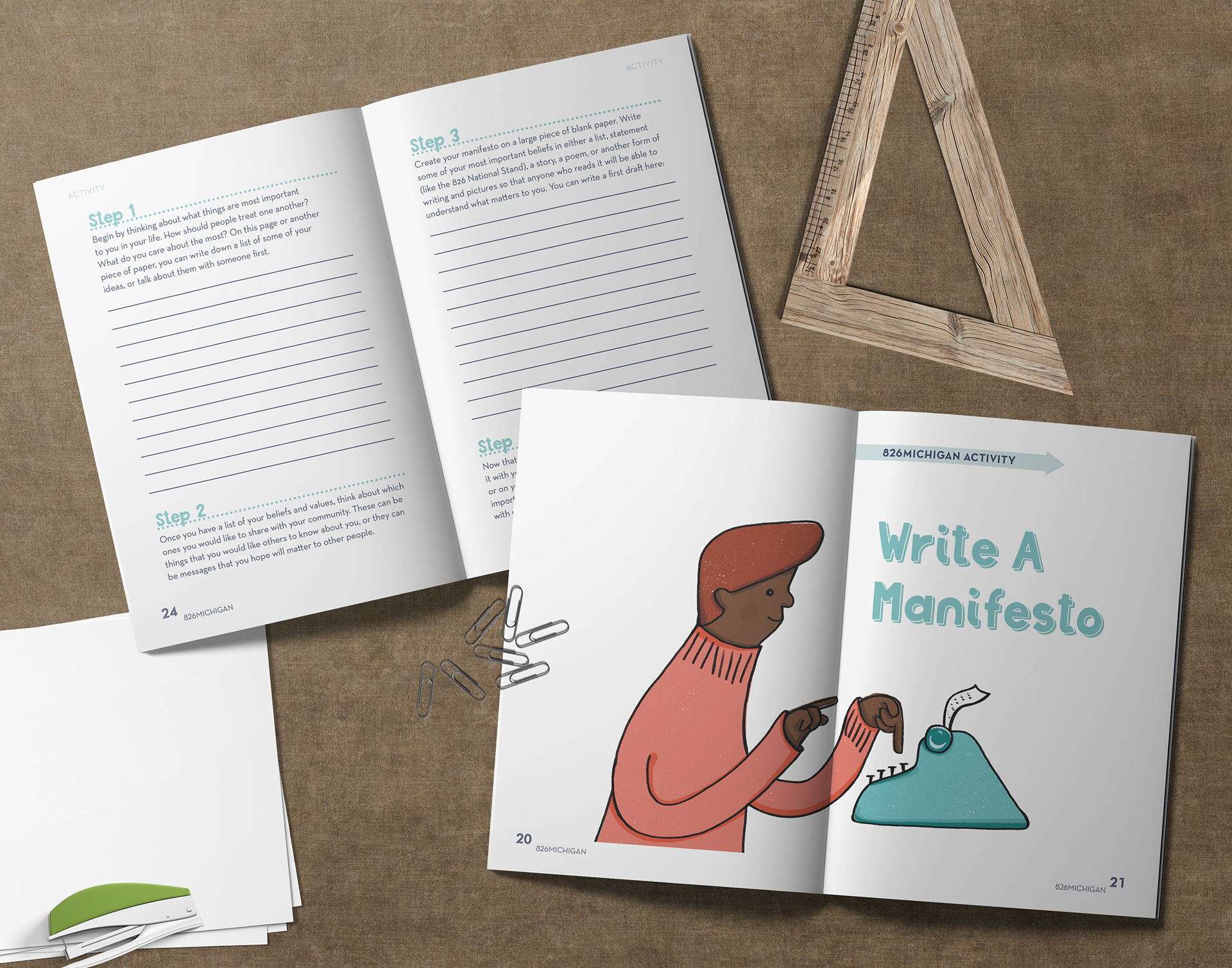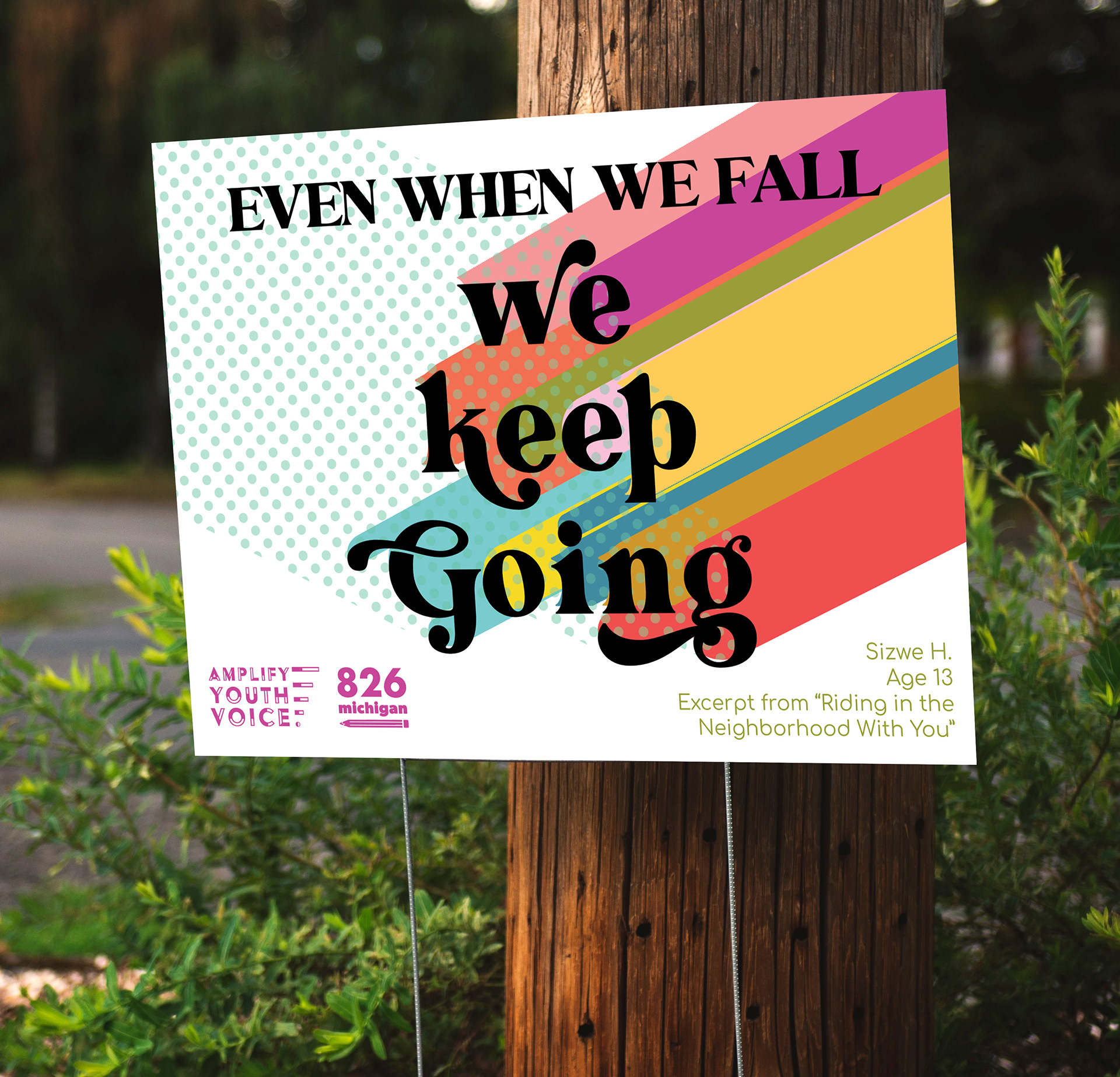 Student Wisdom:
Yard Sign & Postcard Series
Designing this series of yard signs and posters gave me so much hope for humanity's future. The writing the 826 students do is inspiring, thoughtful, and full of truth. I also designed the Amplify Youth Voice logo for 826 to use in their mission to make the voices of our students heard and heeded. Below are a few design concepts we explored before deciding on the rainbow 3D letter blend.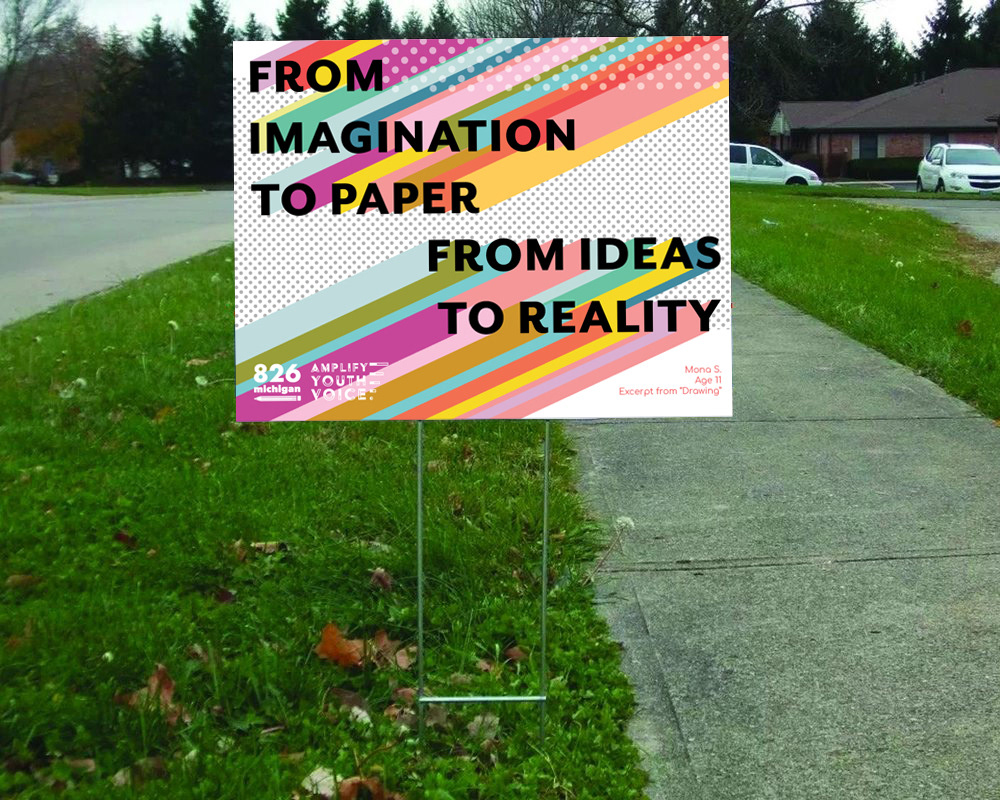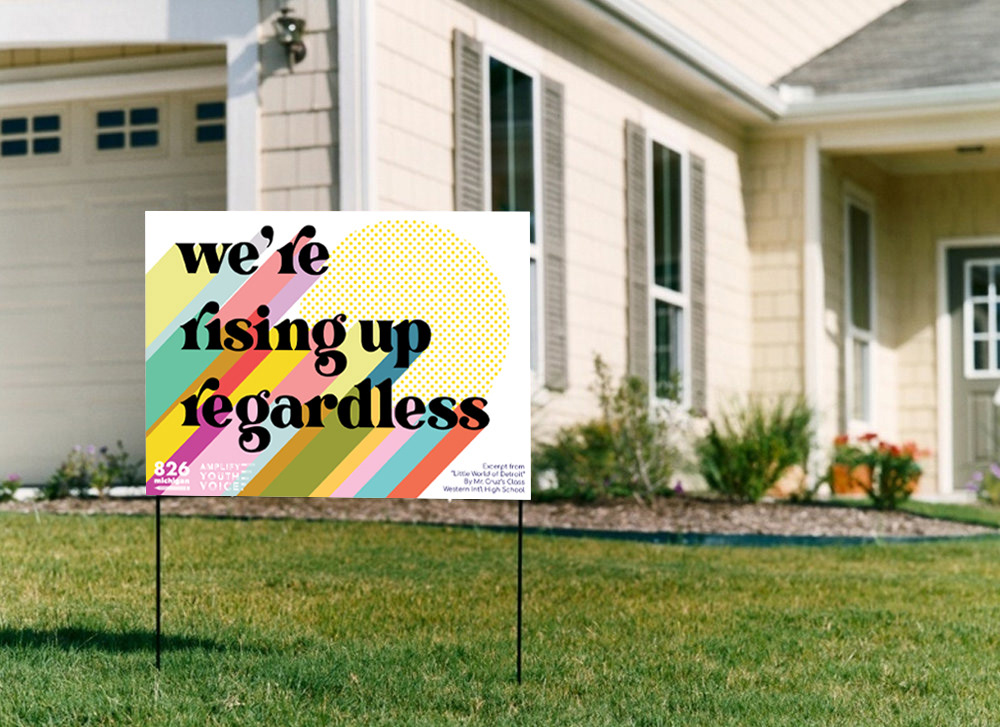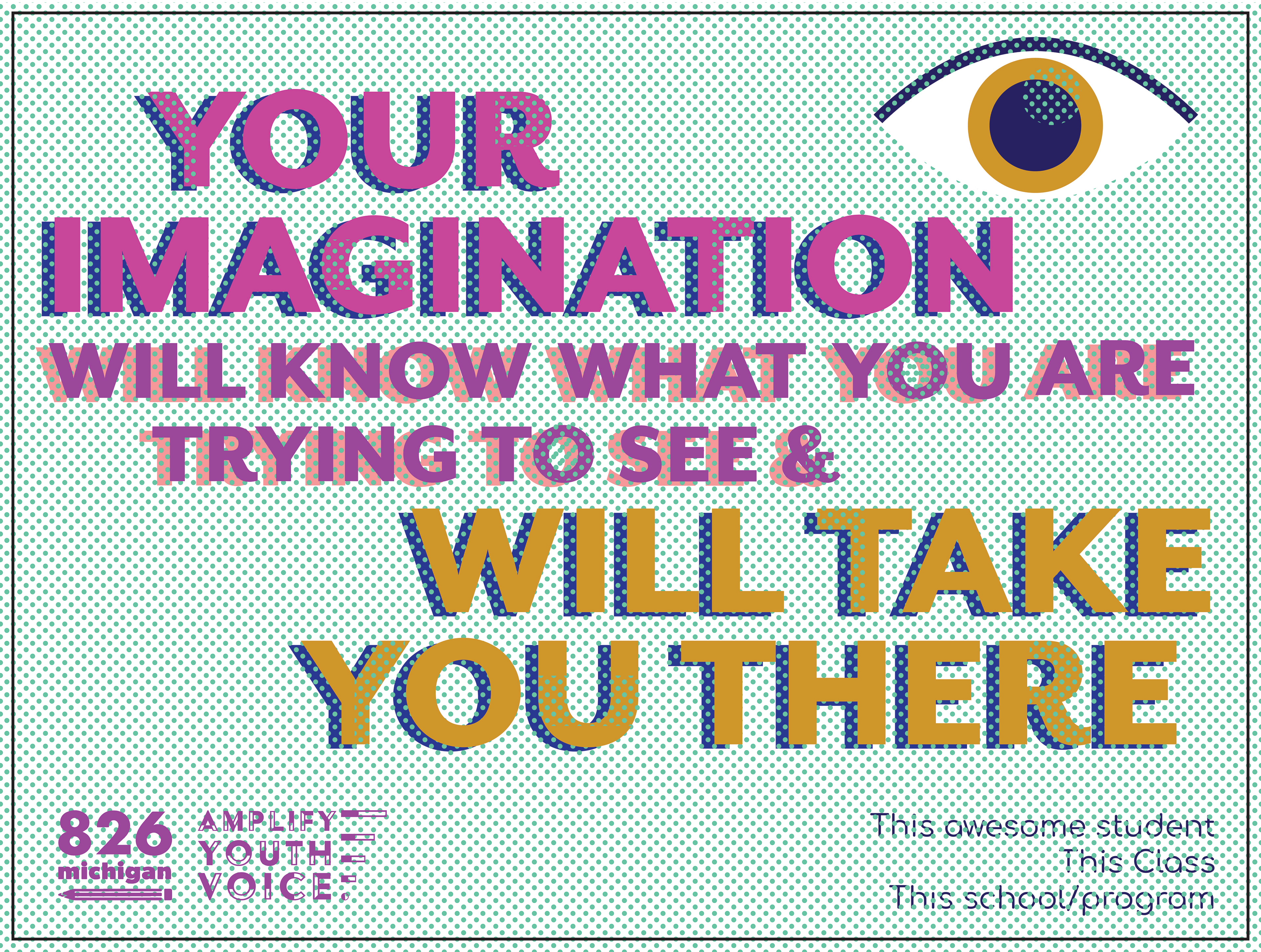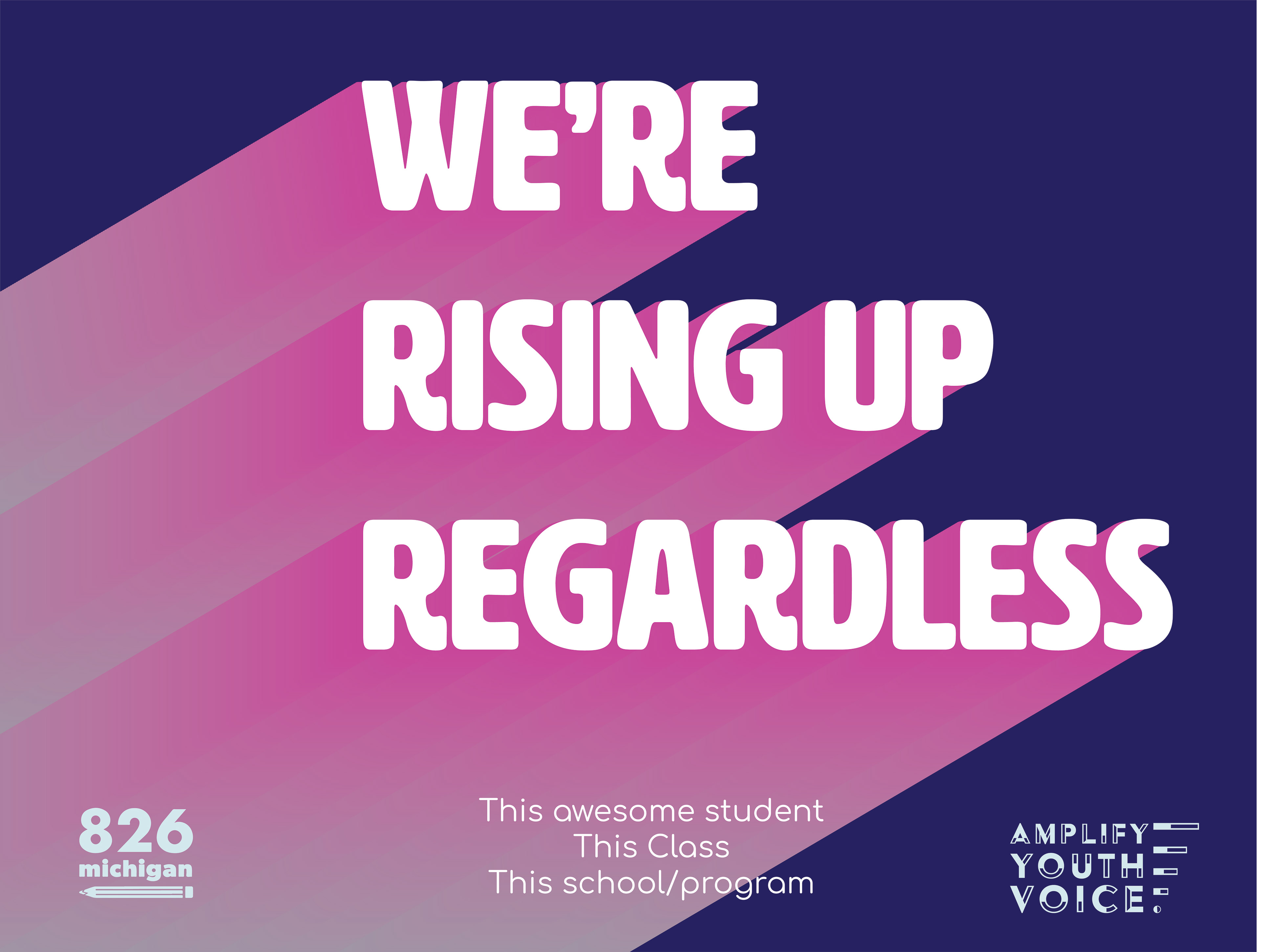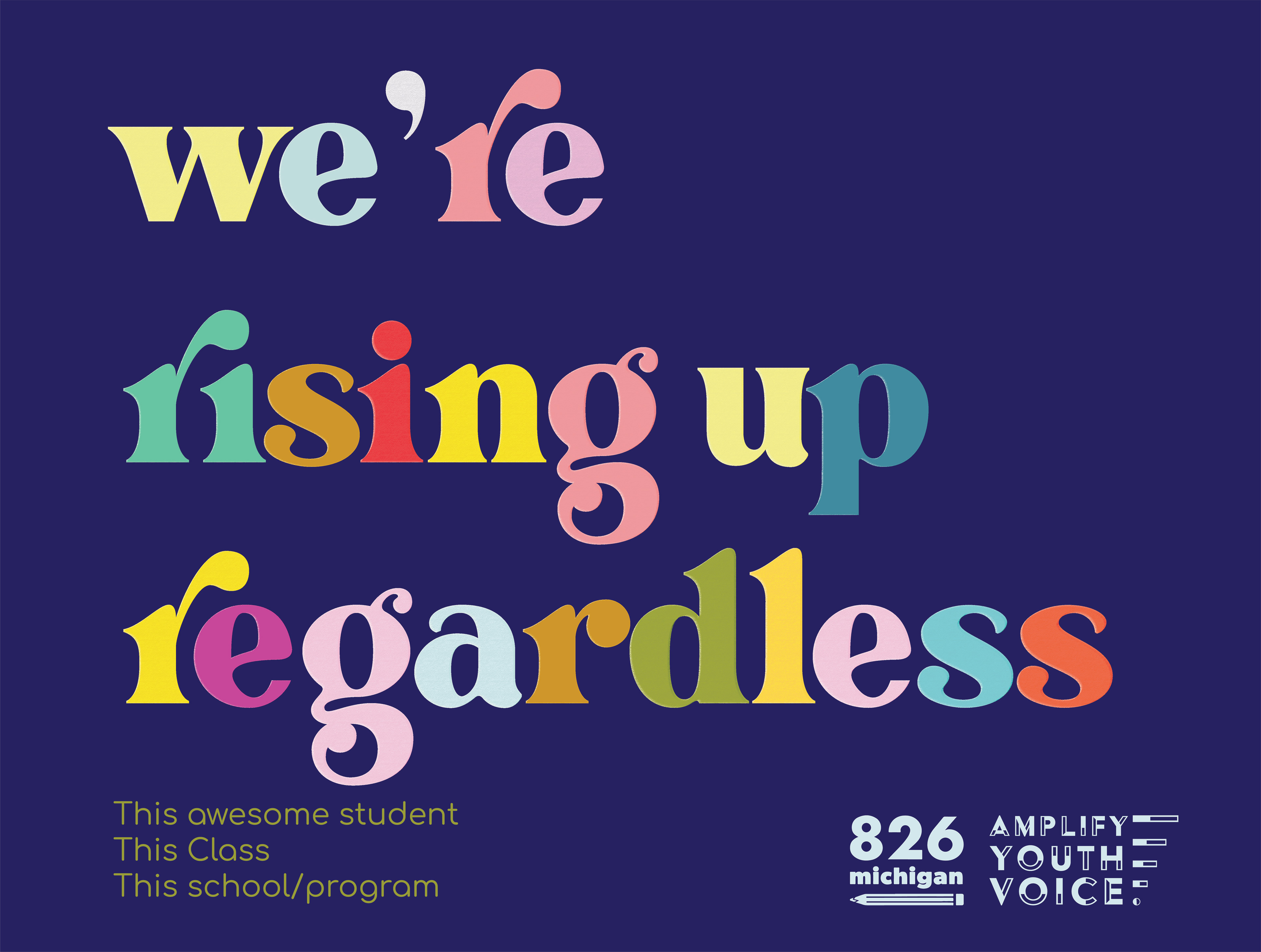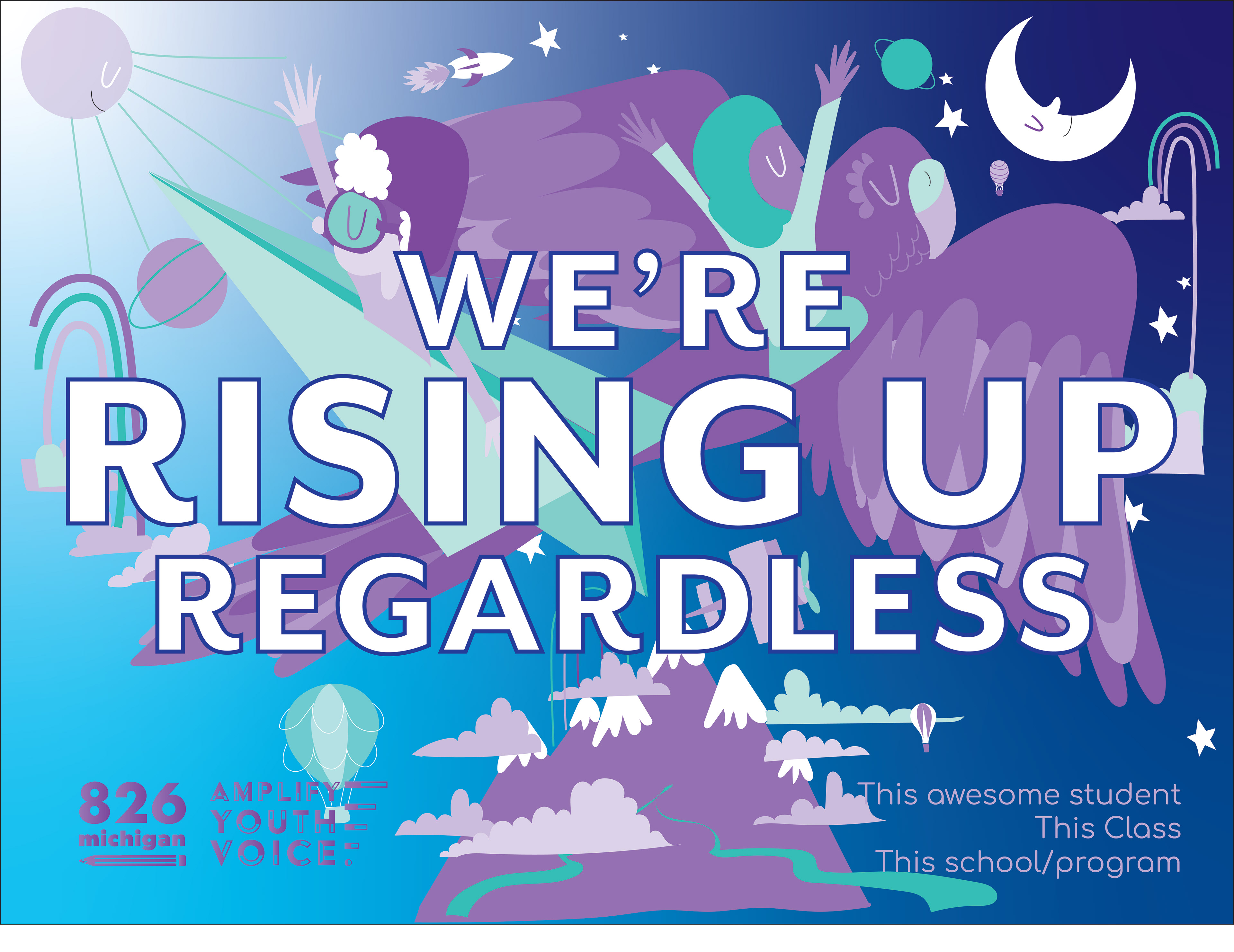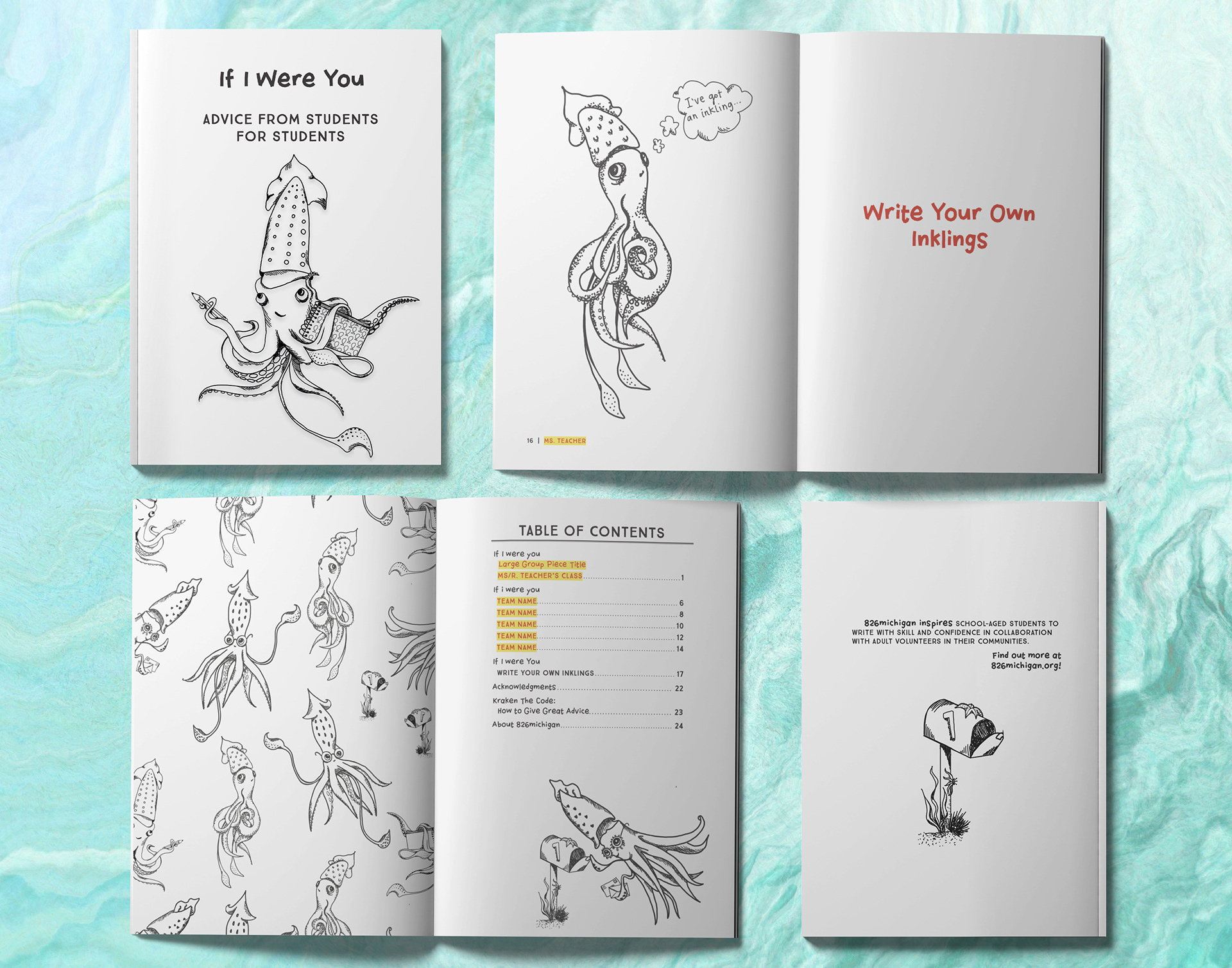 If I Were You:

Advice From Students,For Students
Field trips are a big part of 826michigan's programming and I had a great time designing and illustrating this template for the new for 2020 field trip "If I Were You: Advice for Students, from Students" Whenever a class participates in the If I Were You virtual field trip, they get their writing published in this booklet. I chose the squid theme based on the way we use the word "inkling" as an idea or bit of intuition about how something should go. It was a delight to find places to put squid puns throughout the template.  I also had a great time learning about how to give good advice while generating the content for the "Kraken the Code" page.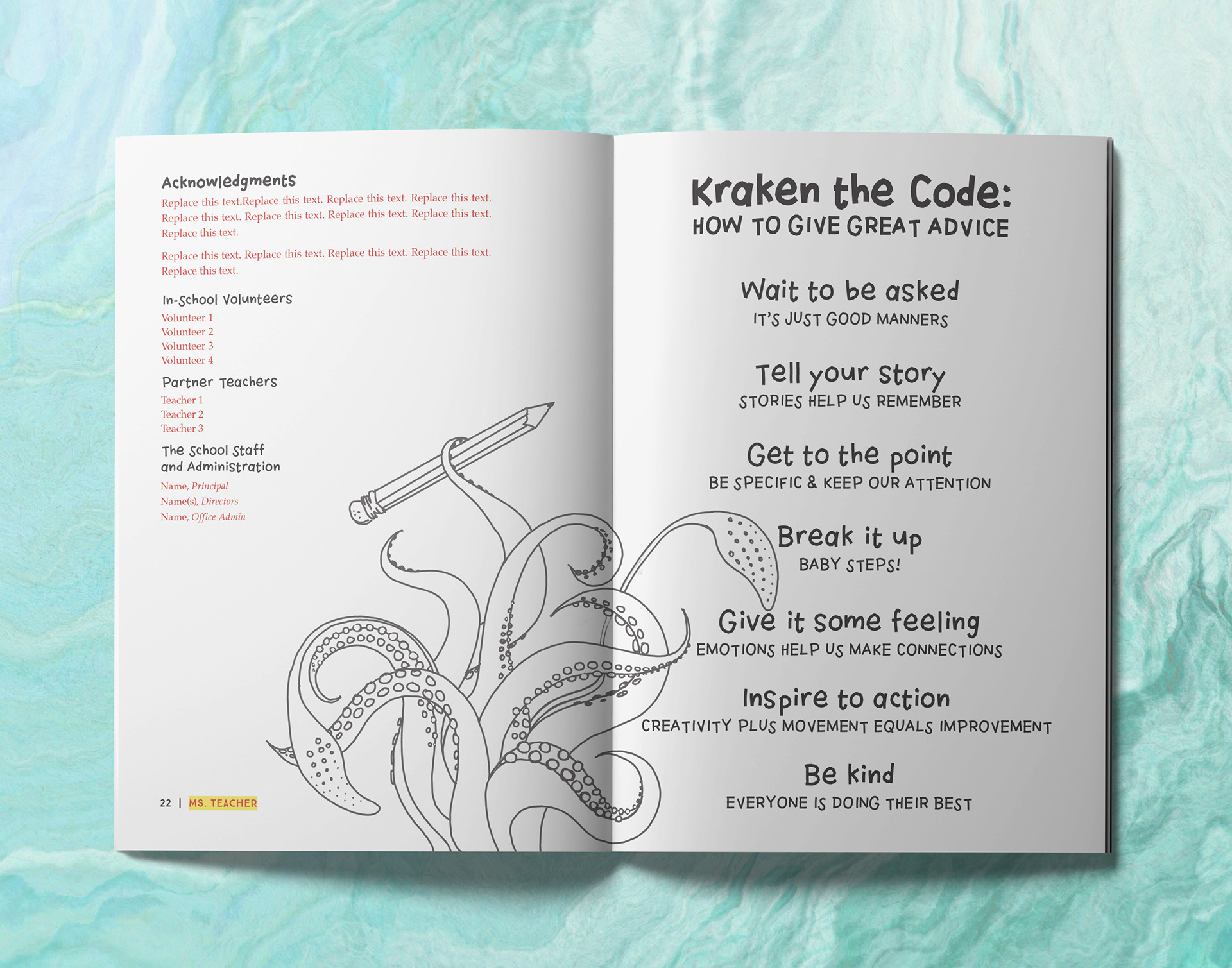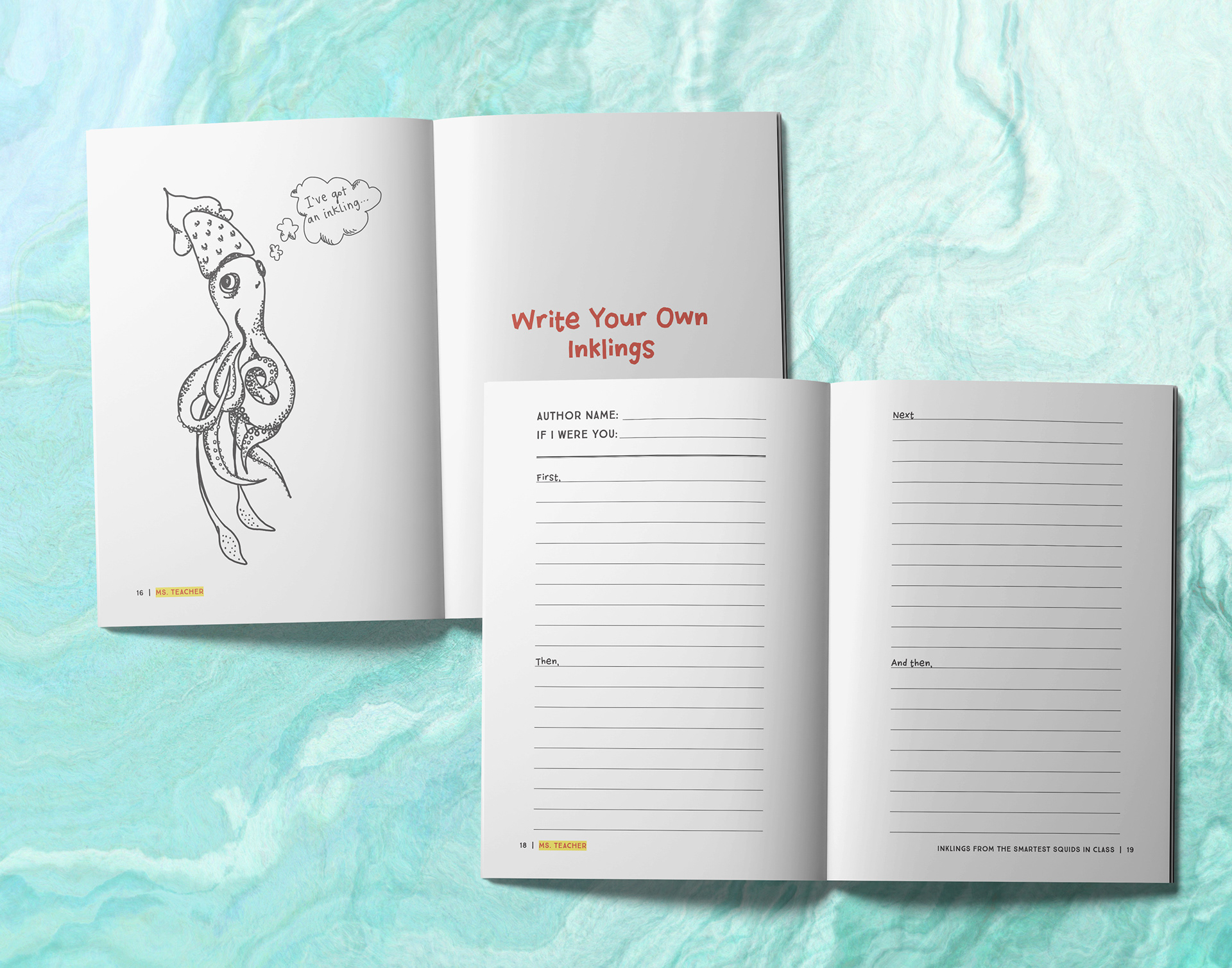 There Was an Elephant in the Bookshelf!
Wee-Bots Chapbook Spring 2020
"There Was an Elephant in the Bookshelf!" was my first job at 826michigan, a printed chapbook of the last in-person Wee-Bots (after-school writing for elementary schoolers) programming before COVID-19 hit the US. There were fewer than 25 student pieces to include in the chapbook, so I chose to do a small spot illustration for each one on the theme of the title—​​​​​​​an adorable elephant I've named Peanut.